SilicolGel Testimonials
Real life stories from our Australian and UK customers about how SilicolGel has improved their lives.
From severe abdominal pain & flatulance to heartburn, IBS can be debilitating
You're not alone. Our customers have benefited from using SilicolGel to manage their gastrointestinal issues, particularly mild irritable bowel syndrome (IBS).
These real-life stories highlight the positive impact of SilicolGel on individuals' lives, ranging from improved symptom management to enhanced overall well-being. Users express their satisfaction with the product, explaining how it effectively alleviated their discomfort and allowed them to lead more normal and active lives.
These testimonials underscore the transformative effects of SilicolGel on individuals dealing with digestive problems and offer insights into its effectiveness in providing relief.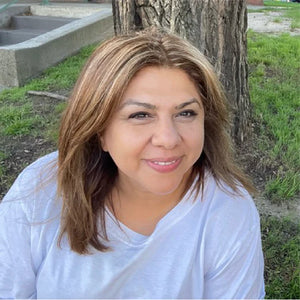 Bita, Aged 47
"I suffer mild IBS"
I suffer mild IBS and up until this point I had just been trying to manage my symptoms by eating particular foods that wouldn't cause me too much discomfort.
Silicol Gel is easy to take and  lets me live a more relaxing life with my family, without having to run to the toilet constantly.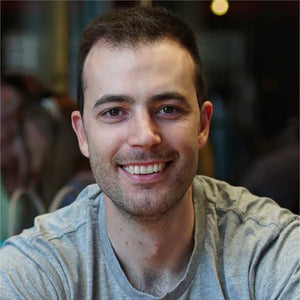 ROD, AGED 37
"Silicol Gel is the only product that has worked"
I suffer from mild IBS and have had this issue on and off for 7 years. 
Silicol Gel is the only product that has worked. It fixed my upset gut after 1 dosage, I had been experiencing reoccurring IBS issues for a few days before trying this product.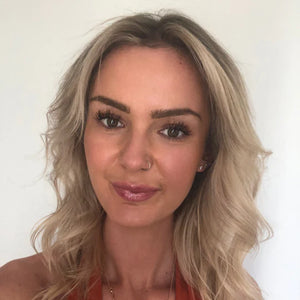 HAYLEY
"I decided to give SilicolGel a try"
I've been suffering with mild IBS symptoms for 10 years now and have tried so many diets, treatments and remedies to help but to no avail. I decided to give SilicolGel a try as I had nothing to lose and have genuinely been shocked at how much it has helped my symptoms. That gloopy stuff is amazing! Whilst the initial appearance and consistency weren't too appealing, it has significantly improved my symptoms and I will be keeping a bottle close to hand for my flareups.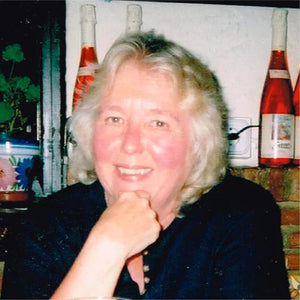 CAROL, AGED 52
"I've been taking SilicolGel since April 2015"
I first suffered gastrointestinal discomfort when a teenager experiencing flatulence, abdominal discomfort and stomach pains, but it was in my early 50s that flare ups of my symptoms were becoming all too common and so severe that I felt as if I couldn't tolerate the pain. First, I'd get a nagging pain down my side, then abdominal discomfort accompanied by flatulence which made me feel as if I needed to urgently use a toilet. The pain was horrendous.

I saw an advert for colloidal silicic acid gel in a newspaper and mentioned it to my GP as I take other medications and wanted to check that it was okay to take as well. Having checked these things out, I thought it was worth giving a go as I'd tried so many other things.

I had booked a holiday in Spain which gave me a month to try the gel out. I took three tablespoons a day and it eased my symptoms so well that I took another bottle on holiday with me.

I've been taking SilicolGel since April 2015. Since then I've enjoyed over five years of relief from the daily miserable symptoms I used to experience; it's absolutely incredible. Now I take a maintenance dose of just one tablespoonful a day but if I feel anything building up, I'll go back to three times a day. Less pain, less flatulence and my general digestive system feels much more comfortable.

Before taking silicic acid gel, I couldn't commit to going to social engagements just in case I suddenly become ill. It's so nice now to be in control of my symptoms. My husband used to do all of the shopping but now I can go out with him. I used to visit family but not stay long, whereas now we stay for longer to enjoy family get-togethers. I'm more sociable and we often go to our local pub on a Friday night, enjoy a meal out and meet friends.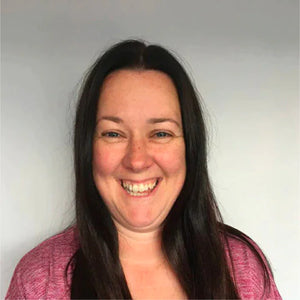 MARIANNE, AGED 40
"SilicolGel has definitely made a massive difference to my daily life"
I have suffered from gastro issues for over 9 years with symptoms ranging from heartburn to bloating and discomfort. A year ago a friend gave me a bottle of SilicolGel to try. It really has helped all of my symptoms. As soon as I feel the heartburn starting, I take it straight away. The first time I tried it, I was three hours into a bad night of heart burn. Within 20 minutes of taking it, I was able to lie down again, and I slept until the morning. I couldn't believe it; normally I would spend the whole night pacing the floor just trying to get comfortable and lying down even the next night would have been a no-no, I would often sleep propped up with pillows.

I feel as if I have tried every product under the sun, but never came across anything like silicolgel. It has made daily life more comfortable and I always try to carry a bottle with me when I am out and about, just in case. I know symptoms can strike at any time. I usually have warning signs and I can quickly take SilicolGel and carry on with what I am doing, rather than looking for the fastest route home.

I don't usually decline many events etc and during the summer I am out a lot, but since having the gel I am less likely to have to go home early from anything, and have not yet had a night of pacing the floor, and having to work a full day on no, or very little sleep. SilicolGel has definitely made a massive difference to my daily life.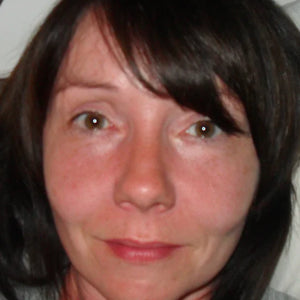 JOANNE, AGED 52
"SilicolGel has alleviated my abdominal discomfort"
I was first diagnosed with gastrointestinal issues twelve years ago which have crept into all aspects of my life. I was a Chartered Town Planner and lost my job a direct result of my condition through absence from work when suffering from symptoms and the anxiety attacks and depression that were caused through living with this debilitating condition.

It has impacted on all my relationships. I've been unable to go on long car journeys, go swimming with my son, walk the dog. I own a horse but I stopped riding as much due to the fear of experiencing symptoms whilst at the yard. Basically everything and anything has been affected. My lifestyle, finances, marriage and hobbies.

My doctor prescribed some medication and I also tried some natural treatments but without success.

A friend recommended silicolgel to me but having tried natural products before, they haven't worked for long more than a week or two, and so I was rather sceptical about SilicolGel. I have taken it for over five years now and it has alleviated my abdominal discomfort, flatulence and stomach pain.

All aspects of my life have improved, with only the occasional bout of tummy troubles but definitely not as drastic as previously experienced. I have been able to visit family again feeling confident that I wouldn't be able to travel without a drama or constant worry that I may need to use a toilet.